Formed in 2007, we are an Edinburgh based family business providing catering equipment hire to Edinburgh, the Lothians, Fife and throughout the Central Belt of Scotland.
We pride ourselves on offering outstanding levels of customer service, attention to detail and competitive prices, a combination we are confident our clients choose us for.
Whatever the size of event being planned, you can rely on Platehire & Clean to provide your catering equipment needs. Our extensive stocks are pre-washed, hygienically wrapped and ready for immediate delivery. We will deliver and collect, and after your event we will even do the washing up!
Phone us today on 0131 317 7066 or Email us sales@platehireandclean.co.uk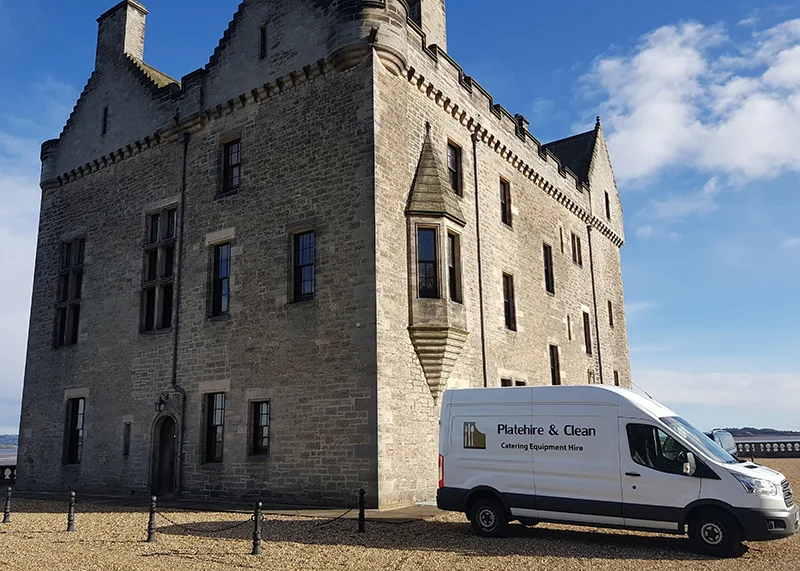 "Having worked with Plate Hire and Clean for a number of years now, we can honestly say we always know we are in safe hands. Enquiries are dealt with efficiently , with deliveries and collections of items always timely and in good order. Nothing is ever a problem. We would highly recommend Stephen and the team. Thanks to you all for a great service! "
"We have used Platehire and Clean for 15 years and have grown our business over this period. This would not have been possible without the help and support of Stephen and the team. They have always went above and beyond to ensure that we can deliver memorable events. Even when there has been a mistake at our end, they have always been willing to step in and get a solution. Their product range gives us much scope to offer different styles and price ranges to our clients."
"The team at Platehire are outstanding and are always there to help. There is always clear communication and quick service with any questions and we couldn't recommend them highly enough! "
"Plate Hire and Clean have supplied The Spartans Community Football Academy with a range of products over the past 5 years for events such as private parties and match hospitality. Their customer service and range of products are first class with our needs always being able to be accommodated, even at the last minute. We would highly recommend Plate Hire and Clean to other organisations."
"We have used Platehire & Clean for over 5 years. We now use them for both large and small events, and have always received excellent service. They are totally consistent and very reasonable, which is so important for us, and very hard to come by!"
"I have used Platehire and clean for a number of years on a regular basis. They are always excellent. They are hugely helpful, efficient and very reasonable. Highly recommend."